Pitbull bloodlines are a vast topic that can be a bit overwhelming if you aren't aware of their complicated history. "Pitbulls" are not a single breed but are, in fact, a type of dog that contains various breeds like the American Pit Bull Terrier (APBT), American Staffordshire Terrier, American Bully, and the Staffordshire Bull Terrier.
There are many different popular bloodlines of Pitbulls, and each of these bloodlines has distinct features, structures, temperaments, strengths, weaknesses, and history. Pitbulls are typically loyal, amiable, playful, and strong. The breed's history made them that way.
A great many bloodlines of famous Pitbulls originated from skillful breeders. These include Gator, Colby, and Razors Edge. Every bloodline has its own features and history like the Razor's Edges were family dogs while the Chevy's bloodline was more of a weight pulling type. Without further ado, here are the 10 best Pitbull breeds and their brief history.
Did you think registration was one way of knowing your Pitbull is purebred? Well, you are wrong.
Most of the organizations register Pitbulls regardless of their history. They also reject many purebreds due to their eye color or coat. So, having a registration number doesn't prove that your Bully is a purebred.
Seek an ethical Pitbull breeder if you want to buy one or understand the breeding procedure. Popular Pitbull bloodline breeders, breed these for their traits, temperament, and gameness. An ethical breeder will have vast knowledge about the history, genetics, traits of this dog type as well as its breed standards, care, and training. These must be considered when looking to purchase a dog from popular bloodlines of Pitbulls.
1. Colby Pitbulls
Many people believe that Pitbull are a specific breed of dog, but that's not true. The term Pitbull bull encompasses a variety of breeds like the American Staffordshire Terrier, American Bully, and Staffordshire Bull Terrier. The most popular bloodline when it comes to Pitbulls is the Colby Pitbull.
This particular bloodline originated 100 years ago. It's their physical features and general temperament that makes Colby Pitbulls popular, well-respected, and loved.
Physical Appearance
The Colby Pitbull bloodline is the oldest, purest, as well as rarest bloodline of Pitbull. Here's a breakdown of the physical features of this bloodline:
Neck and Shoulders: The neck of an average Colby Pitbull is moderate in length. Since it's a muscular dog, the shoulders are muscular and well-toned with wide sloping blades
Weight and Height: Colby Pitbulls are well-built and muscular. They are also proportioned well with adults weighing around 40-50 pounds. A fully grown female Colby Pitbull's height is around 17 to 18 inches while a male's height is around 18 to 19 inches
Tail: Compared to the powerful build of the dog, its tail is a bit short
Head: Colby Pitbulls have a heavy set and medium-length head. Comparatively, their skull is broader and bulkier
Coat: The most impressive feature of a Colby Pitbull is its lustrous coat. Like many other breeds, this one also sheds a lot. You will need proper grooming sessions to keep the coat sleek and shiny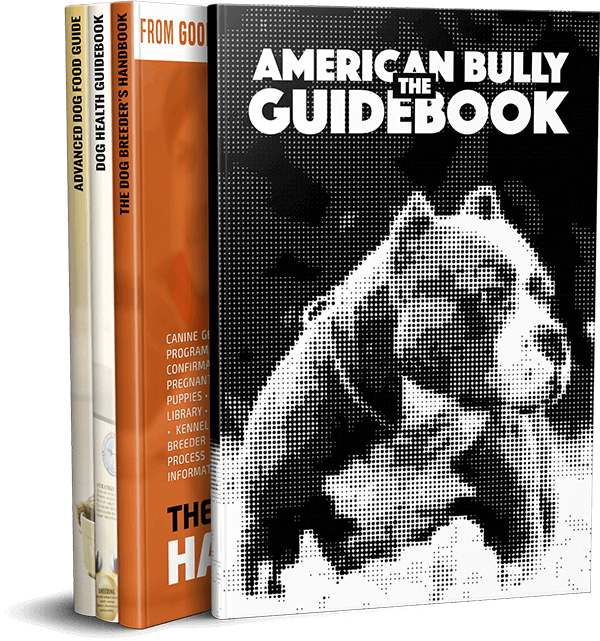 2. Old Family Red Nose
The most amazing fact about this Pitbull lines is that that they have 150 years of history behind them. The old family red nose originated from Ireland in the 19th century. It's a direct result of inbreeding between the Pitbull breed that was called the "Old family".
The Red Nose Pitbull is popular not only because of its red coat and nose but also for its gameness and amiable nature. They are wonderful family dogs as they get along with kids of all ages.
Physical Appearance
The Red Nose Pitbull breed has a peculiar red, copper or brown hue to their fur, nails, and lips. They also have beautiful amber eyes that you will have a hard time ignoring, here are other physical factors:
Build: They have a stocky build and are very athletic. Their body is a bit larger and bulkier than other Pitbull breeds
Head: The most distinguishing feature is their chiseled head that is as hard as a brick with broad and powerful jaws
Average height: a male can be up to 22 inches, a female can be 17 to 20 inches
Weight lies in the following range: male weighs around 29 kg, female from 14 to 23 kg
3. Jeep Bloodline
The Jeep bloodline originated from the dog "Crenshaw's Jeep". He was a muscular male black-nosed buckskin, who was an American Pitbull Terrier bred by James Crenshaw in 1976. Crenshaw's Jeep was unofficially crowned the best fighter, and he sired a massive number of champions before passing away at the age of 13.
Physical Appearance
The Jeep bloodline has many distinct physical features, such as:
Eyes: They have deep-set eyes that are comparatively smaller than other bloodlines. As for their head, it's around two-thirds the width of their shoulders
Shoulder and Ribcage: The shoulders of the Jeep bloodline are muscular and are also wider than the ribcage. The deep and elliptical ribcage is a distinct feature of this bloodline that complements the small and firm forearms of the dog
Hips: The hips are set low and are shaped long and sloping which suits the well-built physique of this bloodline. A well-toned, flat, and muscled back complements the whole look of this breed
Tail: The tail is long and ends just above the hock; it's also very stiff and holds down like a pump handle. The femur is short around 1/3 of the back leg
Coat: The Jeep bloodline hasn't got a very shiny coat that you may fall in love with, but it has a decent short-haired coat that has a bristled gloss
4. Gottiline
Gottilines were created by Richard Barajas of West Side Kennels in Los Angeles, California. The sire used for this bloodline was Juan Gotty. Gotty sired his first litter when he was about 7 months old. The bloodline is known and popular because Gotty was one of the most celebrated "American Bully" of all time. People were so crazy after this bloodline that he sired as many as 1,300 dogs.
Gottiline Pitbulls are easily spotted as they are bulky. They are also a powerhouse of energy, which is why it takes a lot of gusto to train and work with a Gottiline. Apart from its physical features, the Gottiline Pitbull may look intimidating. But they are very amiable with people and other dogs.
Physical Appearance of the Gottiline
Here's what the Gottiline bloodline looks like:
Head: They have a muscular build and their head is the toughest part of their body. This brick-like head makes them stand out among other Pitbull bloodlines
Neck: Gottiline Pitbulls have a very well-defined neck, which seamlessly blends into their thick chest. You might feel the physical appearance of the Gottiline is stocky and bulky, but in reality, they are very fast and active
[adwithin]
5. Razor's Edge
If you are under the impression that the Razor's Edge is your average show, fighting or game dog, then you couldn't be more wrong. Dogs belonging to this bloodline are exceptional companions for a family.
Pitbulls have been stereotyped due to their aggressive and intimidating look, but Razor's Edge is one Pitbull bloodline that is neither aggressive nor hostile. In fact, they have quite a mild nature which is usually unexpected from a Pitbull.
Physical Appearance of the Razor's Edge
Razor's Edge Pitbulls are American Bully dogs, but they are a breed with a very distinct physical appearance. The easiest way to spot a fake or watered down bloodline is to compare its physical traits and temperament:
Head: They have a large head balanced with a short blocky muzzle
Build: Razor's Edge Pitbulls have large bones compared to their slim body, their chest is pretty broad along with a short back
Coat: Even though the close and short coat of the Razor's Edge Pitbull is coarse and stiff to touch, it's still very shiny and glossy
6. Monster G
Among the popular Pitbull bloodlines, Monster G is pretty famous. Coming from New Troijan Kennels, the originator of Monster G bloodline is Monster G himself. In his day, Monster G was a friendly and agile guard dog.
The Monster G bloodline is very athletic and loves to work out and chase balls. As Monster G comes from Greyline, it has the same physical traits and temperament. Most dog owners are scared of bullies because of their "supposedly" scary nature, but despite the size of these bullies, they have a very gentle nature.
Physical features
The Monster G bloodline has the following physical traits:
Build: They don't call this bloodline "monster" for nothing! Monster G's have a very wide and heavyset bone structure. Their size is what makes them such a great guard dog.
Head: They carry the large heads of the Greyline breed as well as a curt muzzle
They have very wide shoulders as well as a wide chest. The Monster G is very closely bred, hence its physical features are so distinct and that is what makes them so unique.
[adwithin]
7. X-Pert
The X-Pert bloodline is one of the oldest American Staffordshire bloodlines, which is why most of the popular bully bloodlines have X-Pert blood in them. This particular bloodline was started in 1930 by Clifford & Alberta Ormsby. At that time, you could easily get a bully for $5, but they weren't bred up to the standards that you'd expect nowadays.
The streets were full of bullies that had flat feet, no brisket, a narrow chest, bowed legs, as well as a fiddle front and cow-hocks. These bullies were also undershot and had an unreliable temperament. The first dog of the X-Pert family was a female by the name of Ormsby's Madge. Clifford purchased her in Texas. Ormsby's Madge was sired by the famous Pitbull, Bennett's Mack, who had the blood of Smith & Tudor's lines.
Physical Appearance
This is what an X-Pert dog looks like:
Build: X-Pert bullies are large but stocky and muscular. They are agile as well as powerful with great strength
Jaws: They have strong jaws and have a strong bite. However, there's no need to fear them since X-Perts are humble in nature
Balance: They also have a springy gait as well as a low center of gravity that helps it keep its balance while jumping
8. Ruffian
Ch. The Ruffian was the first in this bloodline. It's easy to trace his bloodline back to Peggy Harper's HarWyn kennel. Ch. The Ruffian was born on the 28th of September, 1938. This purebred Pitbull won the STCA National Specialty in 1940. Surprisingly, the original Ruffian was line bred on Tudor dogs that also bred the initial X-Pert dog.
The real founders of the famous Ruffian bloodline were Clayton Harriman (Ruffian kennel) and William Whitaker (Jollyscamp kennel). These two worked hard to produce the stars of the Ruffian bloodline.
Physical Appearance
The Ruffians have a beautiful appearance that's given in detail below:
Ears and tail: Short pointed ears with a short and sleek tail
Build: Powerful and muscular build, which makes them a perfect show dog
9. Gator Pitbull Bloodline
Gator Pitbulls or the Gator-mouth Pitbull directly descended from CH Rodriquez's Gator ROM and CH Plumber's Alligator POR. These were initially bred for fighting, but ever since dog fighting has been banned, some believe that this bloodline has gone extinct.
[adwithin]
However, if you are searching for a Gator Pitbull, you will need to research a lot and find a highly reputable kennel that runs their business on ethical practices. Be wary of websites as well as backyard breeders that advertise Gator Pitbulls. Also, demand a bloodline certification if you decide to make a purchase. This is a common practice so no real breeder will deny you these documents.
Temperament and Traits
Gator-mouth Pitbull may have been a fighting breed, but that has changed. At present, they are very social as well as great family-friendly pets. Due to their social nature, you will not have any problems introducing them to your other pups.
10. Carver Bloodline
All Pitbulls are different; some are known for their gameness, some for their fights while others are famous for their social skills. However, if you want it all, it's the Carver Pitbull you want.
The Carver bred Pitbulls is so popular that even though it's hard to find a pure Carver, almost every other Pitbull has a bit of the Carver bloodline in them. Maurice Carver started this bloodline using CH Tudor's Dibo (3XW) ROM as the spine and base.
There you are! We have covered all the highly sought-after and popular bloodlines of Pitbulls. However, before you adopt, buy or decide to breed one, you should be aware of the rules and regulations regarding Pitbull breeding. It's easier to understand the key traits of your Pitbull when you are aware of the history of the bloodline.
Unfortunately, due to irresponsible breeding, not all Pitbulls meet breed standards. Moreover, some also do not have any pedigree information on them. A correctly bred Pitbull will be social, responsive and eager to please. Irresponsible breeding is the reason why people fear this great breed so much.