The OFA grading system following an OFA Evaluation assesses the severity of hip and elbow dysplasia symptoms in dogs. Once aware, pet owners can react accordingly by using specific medication, supplements, or even investing in an orthopedic dog bed for hip dysplasia.
The result of an OFA screening is either Excellent, Good, Fair, Borderline, Mild, Moderate, or Severe. If a dog is identified to fall under any of the dysplastic categories (e.g. Mild, Moderate or Severe), they are reevaluated.
Dysplasia is a condition caused by an abnormal growth of tissue, cells, joint or bone. It is a form of inherited polygenic disease. The symptoms manifest between the fourth to sixth years of the dog's life.
The detached cartilage rubbing against one another can result in lameness, puffiness, and pain. Factors such as developmental, genetic and food intake affect dysplasia.
What is the Orthopedic Foundation for Animals?
An organization called Orthopedic Foundation for Animals was established to support owners and breeders to identify a potential hip and elbow dysplasia. The OFA results include other possible inherited diseases. The screenings adopt a radiographic presentation. In the aim to breed healthy dogs, a conscientious breeder should seek screenings for grading purposes.
The owner of a dog reserves the right to make the findings available at the public domain. As of today, 2019, there is no public database for OFA grades.
What Is Dysplasia In Dogs?
Dysplasia is a faulty development of the hip or elbow joints. It can also be due to cartilage damage from trauma. The existing cartilage will lose its elasticity and its breakdown will result in pain with any joint functions.
Hip dysplasia is a possibly debilitating orthopedic disease which can lead to secondary arthritis. It is hard to assess the dysplastic dog and show symptoms of lameness due to pain. The dogs have to undergo radiographic screenings of the different anatomical features of their hips. A foundation which screens its presence was established to avoid or minimize the effects of hip dysplasia.
When to Grade a Dog for Dysplasia?
A dog has to be at least 24 months to acquire an OFA number. The canine x-rays are done under general anesthesia to perform correct positioning of the rear legs. The dog must be microchipped during x-rays to have a unique OFA number appear in the dog's registration form.
The OFA radiologists receive the x-rays for interpretation and analysis. There will be a consensus of the three experts veterinary radiologists regarding their collective propositions.
If two radiologists report Excellent, one Good – then the final grade is Excellent
If one radiologist reports Excellent, one Good, one Fair – then the final grade is Good
Lastly, If one radiologist reports Fair, two radiologists report Mild – then the final grade is Mild
The requirements that the owners or breeders should submit to OFA are an accomplished application form, fees, and radiograph. It is vital to include the dog's AKC registration. This grade is valid for the entire life span of the dog.
Classification of OFA Grades
Elbow and hip dysplasia are forms of inherited polygenic disease. It is a condition which shows signs as early as five months old. Typically, symptoms manifest between the fourth to sixth years of the dog's life. The detached cartilage rubbing against one another can result in lameness, puffiness, and pain.
The ensemble of dominant characteristic displayed by an organism is called phenotype. A collection of traits is called phenome. For dogs, OFA screens the phenotypic hip and elbow assessment.
They are categorized into seven categories:
Excellent
Good
Fair
Borderline
Mild
Moderate
Severe
Fair, good and excellent, are all considered normal results. Dog breeders should aim for these results. Borderline is a worrying but not dramatic OFA grade. Mild, moderate and severe, are considered dysplastic results and therefore such dogs should never be bred.
Excellent
Excellent score dogs have no signs of any elbow and hip dysplasia inherited from the parents.
As based from North America OFA standards, an excellent hip grade is the top of the line dogs for breeding. They are assessed as normal with outstanding hip conformation.
These dogs possess a well-formed socket which secured the deep-seated ball and has very tight joint spaces which showed perfect congruency. The cranial acetabular edge should be long and gently curving, it should perfectly fit the femoral head so that there will just be a narrow joint space in between.
The femoral head is rounded that has a small, flattened area for ligament attachment. It is better to have the lowest subluxation score as the joint is tighter and closely fits.
The Norberg angle exceeds 105 degrees.
Good
A good evaluation can come as a degree lower than excellent conformation with the presence of a well-formed congruent hip. The ball can be envisioned as a good fit to the socket as it covers most of the sphere.
The dorsal acetabular edge and the cranial acetabular edge have a clear cut connection. The Norberg angle is close to 105 degrees or greater, the femoral head and acetabulum are congruent.
The score per parameter is 1, and the lateral or medial joint spaces differ slightly. Both hip scores are added to come up with the total grade. The range starts from 0 – 106.
Dogs that accumulated a score of Good are suitable for breeding. The Good OFA grade is also assigned an OFA number. Dog breeders can always check OFA's website as it offers all-encompassing advice on dogs to choose for breeding. Thorough information on the certification and registration which makes it a potent tool for breeders.
Fair
The OFA rating which resulted as Fair because of minor irregularities in the hip or elbow joint. It is when the ball slipped out of the socket which causes the minor degree of joint incongruences.
The Fair grade is a consequence of the weight-bearing surface of the socket that has moved inward. This movement caused the appearance of a slightly shallow socket. This OFA Score is an acceptable rating as it still falls under the Normal category.
A dog scoring a Fair rating score is still a decent breeding partner. A dog that has a strong hip background acquired from good scored parents are likely to inherit them. Additional factors to consider is at least 75% of its brothers and sisters scored the same.
In terms of breeding standards, a Good to Good grades is still recommended compared to a Good to Fair score. There are particular breeds which exhibit this trait such as Chow Chow, Poodle, and Chinese Shar-Pei.
Borderline
Radiologists either vote their final evaluation as normal or dysplastic. The Borderline is a type of rating wherein a union of the radiologists is combined.
In a Borderline score, there's more incongruency than an OFA Fair rating. However, a less arthritic occurrence that would otherwise conclude the possibility of hip dysplasia.
There is a slight probability of incongruence as the Norberg angle is about 105 degree or close to that angle. The features of the bony projections at the hip joints can be visible. The ridges can't be fully assessed as a normal anatomic variant or as an unusual arthritic change of the dog. It is always best to repeat the radiographs at the 6th to 24th months.
The radiologists will be able to track for the possibility of progressive arthritic changes for a more accurate evaluation. The majority of the dogs which fall under borderline category do not display change when it comes to hip conformation which eventually scored a Fair hip score.
A breeder should ensure that the dogs undergo a radiographic examination before the first mating. Several factors should also be considered to determine the extent of hip dysplasia like environment, activities, size, nutrition, and breed. Dogs with borderline hip dysplasia do not necessarily show that the hip joint is dysplastic.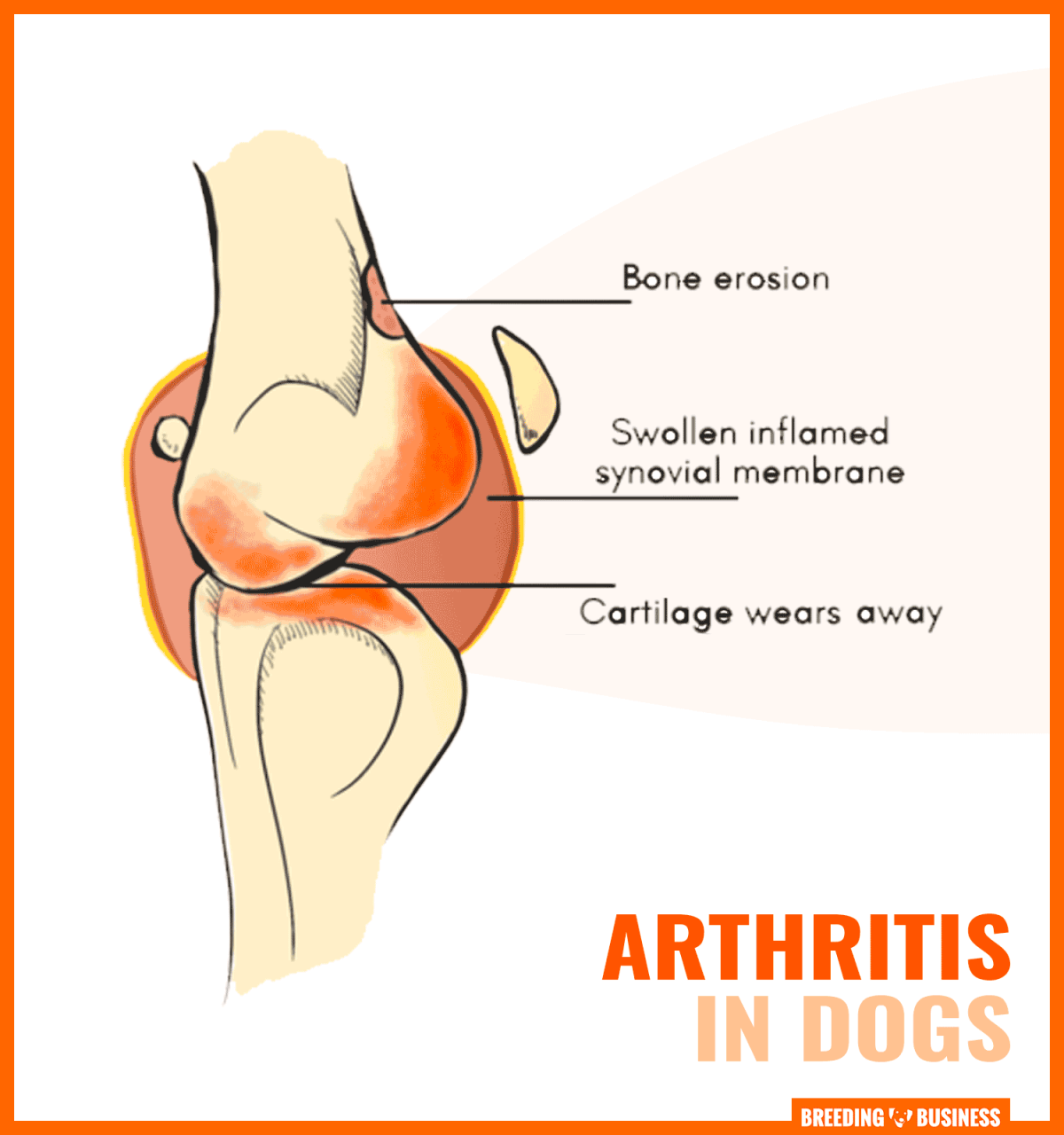 Mild
Mild hip dysplasia is a form of dysplastic hip category represented as with widened and incongruent joint spaces. The femoral head is in subluxation or what is also known as a disengaged joint.
The shallow acetabulum partially covered the femoral head. A slight flattening of the craniolateral acetabular rim is also visible.
A second radiograph evaluation can be submitted especially if the dog is still young at the time of the first radiograph submission. During the second assessment, most of the dogs gauged as having mild hip dysplasia will end up having dysplasia exhibiting the development of arthritic changes. There is a slight symptom of osteoarthritis on the caudal or dorsal acetabular rim.
Dogs that fall in this category are often maimed mainly due to pain. There are treatments available to remedy this specific type of dysplasia.
Moderate
The presence of significant subluxation due to the shallow acetabulum holding the femoral head caused a moderate hip dysplasia. The femur does not fit precisely into the pelvic cavity. The abnormal development of the hip socket, radiographic proof can attest to its presence.
The femoral neck and head developed secondary arthritic changes. The cartilage used for smooth motion, indicate signs of wear and tear. The acetabular osteophytes are also prevalent which resulted in damage to the cartilage. Sclerosis, or the various degrees of trabecular bone pattern changes, can be noticeable.
A dog assessed to show moderate hip dysplasia can experience painful arthritis of the joint, lameness and passiveness. Most of the breeds that are affected are giant breeds due to body mass index of the dog. Dog breeds such as German Shepherds, Retrievers, Rottweiler, Mastiff, Spaniels, Pugs, and Newfoundlands, are often affected by moderate dysplasia.
Proper exercise and nutrition are the keys to improve this condition and avoid pain – MSM is also recommended!
Severe
Severe hip dysplasia is a condition wherein the shallow socket partially covers the ball. Additionally, prominent secondary arthritic changes at the joint spaces are visible in the radiographic x-rays.
A Severe OFA grade is a clear-cut manifestation that dysplasia is ostensible. When the results showed acetabular rim syndrome and a massive abnormal bone pattern changes, it is also a manifestation of the severity of hip dysplasia. Dogs that are diagnosed to have this hip dysplasia category exhibited pain and impaired functions. These dogs have higher chances to undergo surgery due to increased pain.
Worry not because there are a variety of treatments available to ward off pain and correct hip dysplasia.
There are several factors to consider that can lead to acquiring hip dysplasia in dogs. The most common is hereditary and genetics. For dog breeders, it is best to check the background of both parents and be responsible enough to have the pooch evaluated for both elbow and hip dysplasia.