If you are in the early stage of breeding dogs, you are most likely wondering how to get into dog breeding? Starting breeding dogs requires a lot of knowledge and expertise over fields such as canine genetics, health conditions, and simple hereditary laws.
Moreover, you will need to learn what exactly is the dog you want to create and how you will get there. As a responsible dog breeder, you also need to inspire yourself from existing bloodlines and find the most suitable homes for your dogs.
Getting into dog breeding is time-consuming and initially, you will most likely lose money in order to build a name and reputation for your kennel. Never compromise with your dog's health and cut corners on anything but dogs. They are living beings, not commodities.
1. Design a Breeding Program
A breeding program serves as a personal guide to help you accomplish your goals within the breeding process. It will help keep a breeder fairly organized and on track. Start by outlining what you want and do not want your dogs to be known for. You should already have the type of specimen you are aiming for in mind.
Use characteristics that are measurable and observable that are specific as opposed to goals that are generic and abstract. For example, a weight-pulling dog with strong shoulders instead of just "a strong dog". In this way, you can mark your dogs through the generations against actual metrics.
Do not use goals, rather, focus on how to achieve these goals. For instance, do not breed for a faster racing dog – instead, breed for what makes the dog faster specifically. For example, longer legs, smaller bodies, and muscular legs should be emphasized.
2. Pick the Founding Breeding Stock
Choosing the founding breeding dogs is crucial as it will inherently set the stage for future generations. It is essentially the base of your program as all other factors will be determined based on what you choose in this stage.
The founding breeding stock are the first dogs you start with and it will represent the start of your bloodline. This means you should find a high-quality male and female. Purchasing a bitch that is around one year old is ideal. Ensure these starting dogs are free of disease and have a relatively positive background in terms of pedigree and a healthy line.
Once you know what you want in your dogs, go ahead and choose those dogs that have proven themselves worthy for your program. These will be the dogs that have shown the qualities that you are looking for and want. Ideally, pick dogs that have a pedigree matching your requirements. The more generations your desired traits have been present, the most likely this is anchored genetically. Likewise, you will know by now the traits you want to avoid, thereby eliminating any dogs that carry those specific qualities.
3. Organize Genetic-Based Breedings
Now is the time for the actual breeding to take place. Chances are, you most likely have purchased either a male or a female only. Now, you must pick a qualified mating partner to begin the breeding.
This may be done through a stud service or a dam service, depending on what gender you have started with. This dog will perfectly complement the dog you purchased. It's quite simple, actually. You have goals in mind, you also already have a dog.
The next logical step is to find that partner that exhibits the desired traits that your current dog does not contain in order to breed true according to your breeding plan.
4. Pay Attention to the Feedback Loop
Feedback from other people who have been around the puppies that have been produced from your breedings is invaluable. This is the type of information that will help you determine what is bringing you success and closer to your goals. Always keep track of all the information that is gathered through these feedbacks and use them to tweak things along the way. You can do this in a number of ways. For example, after each litter, go and check up on the owners to see how the dogs have evolved.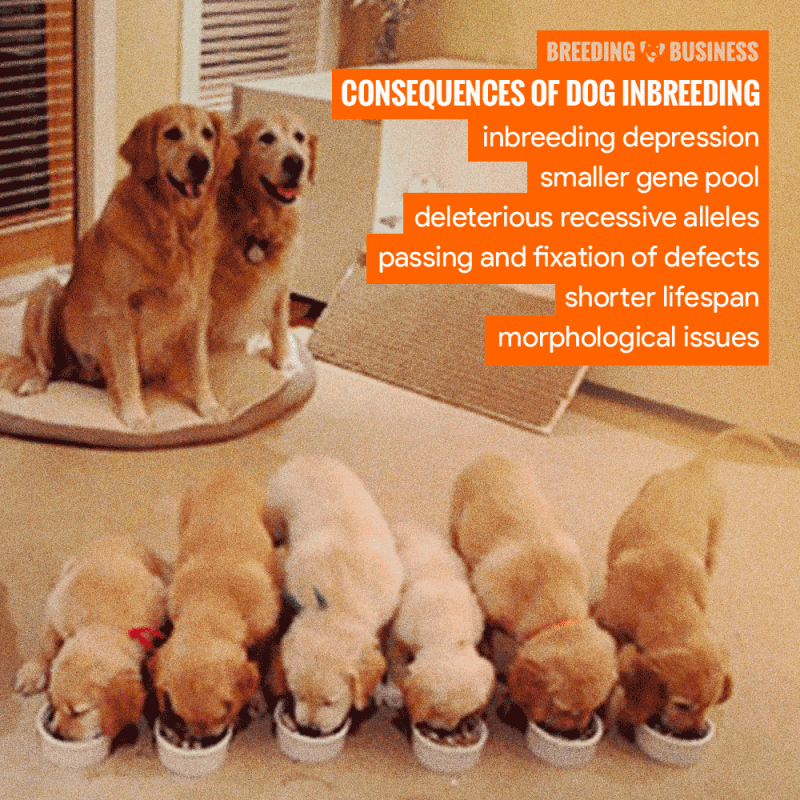 Most dog owners are more than willing to allow the breeders to come over and observe. If they don't, that might be a red flag. Check to see what types of traits and characteristics are showing up through the years, especially after their teenage years. This is usually a prime time where much progress is taking place. Garner as much details as possible to be able to correct what went wrong.
5. Best Places To Learn Dog Breeding
Learn about breeding dogs on all channels available to you. Get out of your comfort zone and attend dog shows even if you feel awkward and introverted. Your kennel will only grow through networking – with prospective buyers, judges, mentors, brands, online influencers, and the likes!
Websites
In this day and age of technological advancements, the internet is teeming with helpful sources providing a wealth of information on any subject. Official dog breeding businesses all have their own websites offering assorted goods such as articles, videos, blogs, and even courses in breeding.
Dog breeding websites offer constant updates so they tend to be the best source to learn about dog breeding. Obviously, Breeding Business is the leading source of dog breeding knowledge to guide breeders on their journey. However, AKC and The Kennel Club are highly authoritative platforms as well.
Mentoring
There's no doubt that someone who has been through the ropes in the world of dog breeding can provide immense support to a new dog breeder. A good mentor will give you advice as well as guide you through each step of your journey. Mentors are those who have not only the experience but the expertise because they have probably been through some challenges themselves and have learned from them.
Finding an actually experienced breeder is the best way to learn and ask questions when you feel stuck or lost and having doubts. Fellow breeders can mentor you about important subjects such as genetics, the nursing, the marketing, and the showing of your dogs.
Dog Shows
Getting into dog breeding requires to be at the right places at the right time. This will ensure that breeders meet the people who are going to help them further along in their plans to reach their goals. Dog shows are an arena for dog breeding professionals. Going to a dog show and speaking to the breeders of winning dogs is a great way to learn about the dog breeding business. This gives you the opportunity to talk one on one and exchange contact information. You can also gain information on what judges look for during the competitions to get you prepared. See what these breeders have done right in the past and do a lot of it.
Communities
To be successful in the dog breeding world, you must connect with others who are in your field. You need a support system that will be with you through the entire process. Communities are everywhere. You can either have in-person communities where you meet up with people in groups or go to their houses.
Or you can use online communities. Facebook groups and online message boards are easy places to go on and ask questions you may have. There are often debates you can participate in to learn new ways of breeding dogs or new ways of running a kennel.