Technology has an exciting way of allowing people to create their ideal world. It is why virtual reality applications are in demand across the globe. Among these virtual realities, are the famous dog breeding games. These games are similar to human SIMS, Family House, and Avakin Life.
Dog breeding games allow the player to control a character's appearance, behavior, and daily activities. Users can also steer their pet's strengths and weaknesses by choosing from several available breeds and engaging in inter-community tournaments. They are fun and amusing. However, they do not always translate to the real world.
5 Best Dog Breeding Games
Virtual pet programs are not only made for dog lovers. They can pique the interest of curious kids and adults, as well. They are very accessible on the internet and are easy to understand. These games also showcase aesthetic environments and smart portrayal of characters, which make them more stimulating and enjoyable.
With a lot of these online, we figured you might want help in choosing the best games to try out. Hence, we have compiled 5 of the ultimate dog breeding games and a short overview of each. Read on and have a good time!
1. Dog Sim
Dog Sim is a 3-Dimensional virtual reality game with 6 locations you and your characters can explore! Wander around a variety of settings, from the city to the countryside with real weather conditions and lifelike sceneries. This breeding game contains 3D markers that let you roam the screen area effortlessly.
You also have the chance to create a fun, adventure-loving, and energetic pack. Each puppy you create can carry a different name, breed, and characteristic. Also, you will raise them by being in control of their schedule every day.
To make the experience more challenging and entertaining, you can interact with a network of players from all around the world! Moreover, this app offers mini-games, duels, and clan battles that will strengthen your characters and take your account to a higher level.
2. Dog Hotel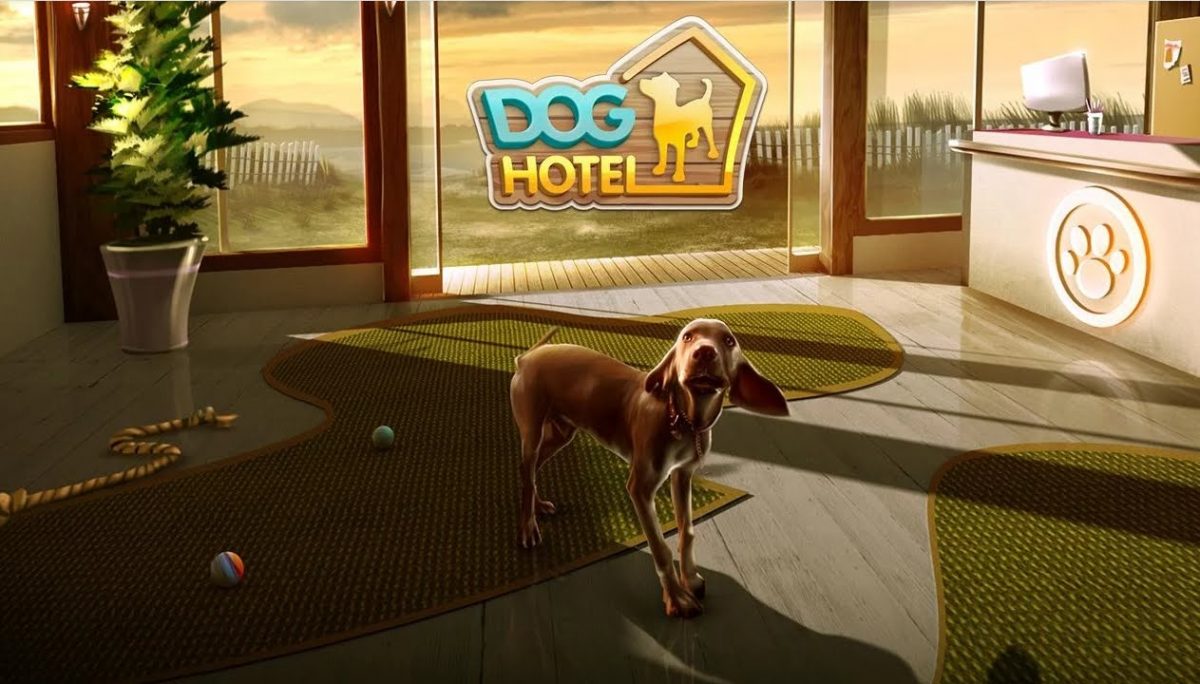 The Dog Hotel – My Dog Boarding Kennel is a more relaxed online game. The main goal of this application is to take in and care for dogs while their parents are away. You are the owner and caretaker of your boarding place! The dogs' happiness and wellness depend on you.
There are a lot of activities you can enjoy in this virtual pet game. You are allowed to take in 8 dogs of different breeds at a time. The dogs need to be bathed, groomed, and fed. Each pet also has a unique backstory. Thus, giving you different playing levels.
You can use their playtimes to your advantage! The dogs can run and play balls on the lawn, learn new tricks, and interact with one another. You will encounter several tasks along the way. Additionally, this virtual pet game allows you to use your creative persona. You can fix up the dog hotel according to your taste and liking! New furniture and accessories for your boarding place will be available as you unlock them.
3. Furry Paws
Furry Paws is a free dog breeding game for competitive dog lovers. Millions of people in many countries play it. This game gives you the freedom to choose from 200 well-known dog breeds and train with them. Each kind comes with its strengths and weaknesses. The genetic descent of your character also depends on you.
Furthermore, Furry Paws is more than just a typical dog breeding game. It introduces you to 16 different sports for dogs. The more you play the competition, the more you learn about it, and the more powerful your character gets.
Chat venues and forums are also provided by the app to connect you to all the other players. You can opt to compete against them using your preferred character whose strengths suit the sport. Your mastery will rise to fame through awards such as best breeder, trainer, and competitor.
4. Animal Acres
Are you looking for a virtual reality dog breeding game that will also feed your full imagination? Animal Acres is the perfect app for you! This free online game offers more than just dog breeding. A wide variety of species from realistic to fantasy is what you can explore and enjoy.
In this game, you will encounter animals you wouldn't usually see in online games. There are goats, mice, horses, dragons, and even unicorns! Children and young adults will surely have a great time creating their imaginary pets and making them come to life.
This application also allows its players to incorporate their DIY pet supplies to the game by uploading items straight from their devices. On top of that, players can interact with the whole Animal Acres community through its chat rooms and activities!
5. Perfect Dog
Perfect Dog lives up to its name. It is the dog breeding app with the highest rating and the most excellent reviews in the App Store. More than its recreational facility, Perfect Dog is an informative guide that contains a comprehensive list of dog breeds, characteristics, and their skill set.
People often want to make sure a certain breed matches their lifestyle. Perfect Dog will provide exactly that for you. You can scroll through their section of varying lifestyles and the breed types that fit perfectly into each. The app also educates you on dog grooming, energy level, and temperament.
As a bonus, this app will also come in handy when you pass by an unfamiliar dog breed. Perfect Dog can quickly identify a canine's breed by analyzing the physical attributes you input into the screen. It sounds impressive, don't you think?
Dog Breeding Games – FAQ
We never leave our dear readers hanging. Now that you have discovered a couple of the best dog breeding games, let's move on to the frequently asked questions about the topic. We hope this helps!
What are the Best Dog Breeding Games?
The virtual dog breeding games we have mentioned above are five of the most popular and well-loved apps today. Dog Sim, Dog Hotel, Furry Paws, Animal Acres, and Perfect Dog provide avenues for users to relax, interrelate, and understand dog breeds at a deeper level.
But, it is highly encouraged to scout for more! There are hundreds of other pet breeding games online that you can also enjoy. Picking the best game depends on what you are looking for in a virtual reality application.
Nevertheless, whether you want it for entertainment or additional information, the experience will be delightful. Be sure to look at user reviews, as well, to get a more concrete idea of what each app can offer.
Are There any Animal Breeding Games?
There are many animal breeding games obtainable on different platforms online. They come in various settings with unique game mechanics. Some are free of charge. However, some games require payment to be able to unlock advanced levels and game paraphernalia.
Other breeding games include animals such as cats, hamsters, rabbits, horses, wolves, and even species from your wild imagination. The features of these online games range from simple bathing and grooming to competitive sports and battles.
You will find the diversity of online breeding games thrilling for a long time. You can switch from one app to another whenever you feel like it. For exciting virtual animal games that do not necessarily include dogs, but have the same premise, this additional list of suggestions is for you.
Do Dog Breeding Games Help you Learn About Dog Breeding?
Although online dog breeding games provide an extensive array of dog breeds and their attributes, dog breeding in real life is much more elaborate than that. Dog breeding games focus mostly on leisure activities. Hence, the cute tasks and inter-community face-offs.
Dog breeding is a pretty complicated process that is impossible to encapsulate in one game. It requires a tremendous amount of research and resources for proper execution. Breeders in the industry take the breeding business seriously as it is a tricky procedure to handle.
Virtual dog breeding programs are ideal for people who want to grasp the most straightforward idea of having a dog under their care. These games may give you a glimpse of the easy parts – bathing, feeding, and playing. Still, they cannot teach you half of the ins and outs of breeding, like what factors to consider and when the best time is to breed.
Are Dog Breeding Games Ethical?
The user's viewpoint is the key to answering this question. Some people may say that animals and humans alike do not benefit from these games. They may think that the way these applications work does not help humans recognize what animals in the real world truly need.
As for us, we believe that these online dog breeding games exist for one reason – to entertain. Their goal is to let people loosen up, have fun, and connect with many others that crave the same recreation. Kids can also learn a lot about art, accountability, and camaraderie through these programs.
The virtual environment and appearances of the characters may be similar to the real world in countless ways. Even so, they are only games, and should never be the basis in looking after an animal's welfare.
Just like any other virtual reality programs, online dog breeding games will have you hooked for weeks. Dog-lover or not, it always feels good to sit on a cozy couch and escape reality for even a little bit. The best part of it all? You get to spend time with your dream pet! So, stop waiting around. Download the best dog breeding games today!