Is it enough to just informally name your dog or should you give it an AKC dog name by getting it registered with the American Kennel Club (AKC)? We all agree that naming your dog is certainly a special moment.
Generally, AKC dog names are already registered by the breeder before the pups are sold. While it may be true that when breeders get pre-birth orders, they allow the owners to choose the AKC name for their pup. However, such cases are few and far between.
A while ago, the AKC did not allow the official renaming of a dog. But with a recent change in rules, altering your dog's AKC name is now possible.
So, in this article, we'll cover everything you need to know about AKC registration for your dog. In general, we'll go through all the requirements, explain how to check for available names, provide dog name ideas and explain the process of renaming your AKC registered dog.
AKC dog name requirements
Complying with the AKC dog name requirements can be a bit tricky for those who're not fully aware of them. To successfully obtain an AKC registration number for your dog, keep in mind the following requirements:
1. Name length
You can use a maximum of 50 characters in your dog's AKC name. However, you'll have to pay an additional fee of $10 if your dog's name is 36 characters or more.
Now, what counts as a character and what types of characters are allowed according to the AKC registration requirements? Generally, you can only use English language characters in your dog's AKC name. Concurrently, you're not allowed to use any diacritical markings.
Also, it's important to remember that your dog's name would be printed in capital letters on the AKC registration certificate.
2. No kennel names permitted
Kennel names are considered to be the copyright of the kennel owner. If your dog's AKC name contains a registered kennel's affix, then the AKC would reject your application. This usually happens accidentally, but can be heartbreaking for someone who had his eye on a particular AKC dog name.
3. No Roman numerals
Pretty self-explanatory. This basically means that you can't name your pooch "King Doggo XII."
4. Limitation of name duplication
The American Kennel Club has a limit of 37 dogs that can have the same name in any particular breed. But why is it 37 and not a rounder figure like 35 or 40? Well, this is due to their own record-keeping system which can only hold 37 dogs of each name-breed combination. Obviously, this is mostly because of old technology and legacy systems.
5. Restricted words
Most champion dog names can't be registered with the AKC. That's because they prohibit the use of words that pertain to an official title given by the AKC like champ or champion.
The AKC also doesn't allow dog owners to use any derogatory or racist term in a dog's name.
6. Imported dog rules
Imported dog owners aren't allowed to change the official name of their dog. However, a kennel affix is added to the imported dog's name for registration and identification purposes.
Why do AKC dogs have long names?
If you've been around long enough in the dog breeding business, you'd have noticed how AKC dog names tend to be quite long. Indeed, it can be hard to find an original and short AKC name for your dog and even if you do, there's no guarantee that it would be available.
Here are a few other reasons why AKC dogs have long names:
Prestige – Since long names have a certain class and pride attached to them.
Advertisement – A lot of breeders add their kennel's affix in their dog's AKC name. This is a matter of advertisement as the dog then becomes a representative of the kennel's bloodline.
Creativity – When dog owners get a burst of creativity, they often find it hard to contain it within a short name.
Winning titles – Although AKC directly prohibits the use of any official titles in dog names, a few owners find a way past the system. They add words or characters that symbolically hint to their dog's achievement at a particular event like "GC" for Grand Championship.
Every dog owner and dog breeder has a different desire with the naming of their AKC-registered dog. Some want a name to be used as a brand, others want to give off luxury feelings with it, while some just want one thats available and the shortest possible.
How to check if an AKC name is available
As mentioned, only 37 dogs can have the same AKC dog name in a particular breed. So, how can you check if the AKC name you like is still available for your dog? Well, you can use the official AKC dog name checker for this purpose.
Using the AKC dog name checker is simple. All you need to do is choose the breed of your dog, type in your last name and the name you like for your pooch. If the name is available for registration, then the AKC dog name checker will display this message:
"This name has been verified for use for this breed."
Otherwise, it'll let you know if the dog name you're looking for isn't available or if it doesn't meet the registration requirements of the AKC.
It's important to choose the right breed while running an AKC dog name check as these are pedigree dog names which are specific to a particular breed. This means that a certain name might not be available for one breed but available for the other.
Also, you should read the AKC registration requirements thoroughly before you decide on a name. The AKC dog name checker would instantly reject any name that doesn't follow their requirements.
How to choose an AKC name for dogs?
According to psychology, your dog's name is probably the single most important word that it'll learn. That's why finding the right AKC name can be quite taxing for some people. Browse our comprehensive Name Center for some creative and unique puppy name ideas!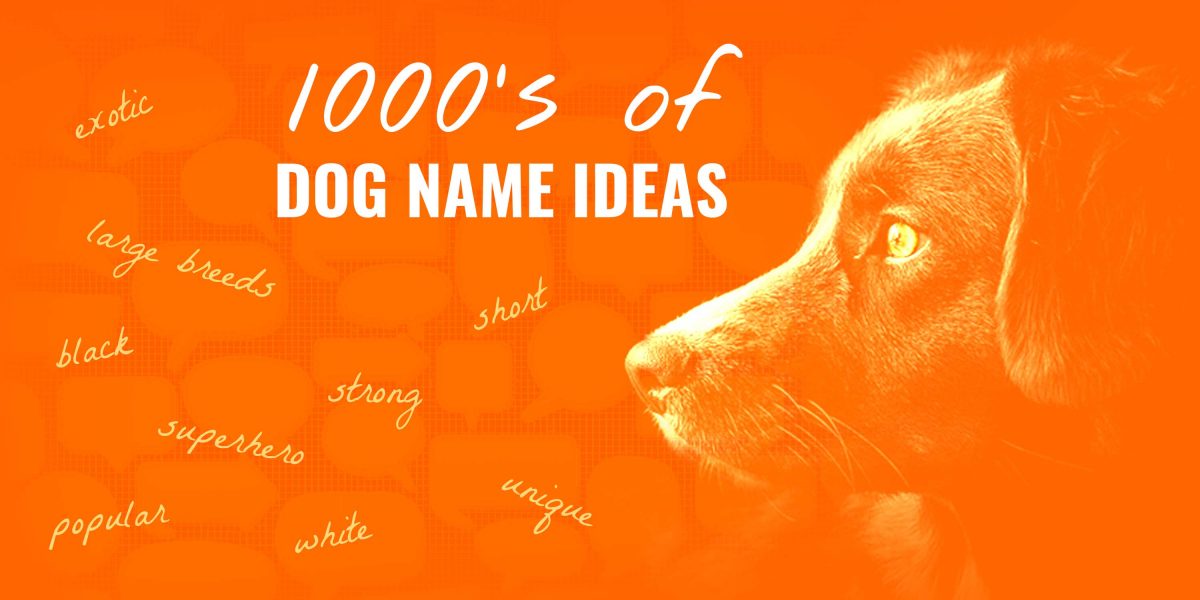 It's important to give your dog a memorable name that fits well with its personality. Trust me, some dogs look great with the name, "Hank" but it's weird to imagine them as "Zoey" or "Puffin."
So, the first step to choosing an AKC name for your dog is to find a call name for it. This is the name that you'll use to call your dog. Once you've decided on a call name, you can check for its availability at the AKC.
Here's a list of the best call names for your dog.
Male dog names
Gender-specific dog names are all the rage nowadays. If you're looking for male dog names, then you'd want to find ones that depict masculinity. However, it's absolutely fine to go for a cute or funny male dog name for your furball.
Here are a few male dog names that we like most:
Roger
Smithy
Callum
Tucker
Dexter
Hank
Thor
Gunner
Rocco
Ranger
Female dog names
If you have a bitch, then naming it something soft that depicts care and trust can be a good option.
So, here are some suggestions for female dog names:
Lola
Stella
Zoey
Lilly
Pepper
Cali
Ava
Ivy
Ice
Shadow
Unisex dog names
If you're looking to play it safe, unisex dog names are perfect! So, if you don't wish to project your dog's gender through its name, these awesome unisex dog names should be of help:
Alex
Bandit
Blue
Button
Fluffy
Muffin
Oreo
Puffin
Sandy
Woof
Unique dog names
Some dog owners prefer not to name their dog something as common as "Alex" or "Roger". So, if you're picky with dog names, we've crafted this section entirely for you.
So, here's a list of unique dog names for your fur-ball:
Catia
Chow
Fifi
Jade
Raven
Casper
Flyer
Growlsen
Lolliepop
Simba
Cute dog names
What goes well with a cute doggo? A cute name, of course! However, you wouldn't want to go for something too common or cheesy as this might take a toll on the personality of your dog.
So after much research, here are the top 10 cute dog names that I found:
Apple
Bailey
Lottie
Sugar
Winnie
Dash
Jojo
Pluto
Toby
Waffles
Traditional dog names
Traditional dog names are the timeless classics that are loved by breeders and owners around the world. If you had a loving dog in your childhood, then why not pay homage to its memory by using its name for your new pooch?
Here are a few traditional dog names that might catch your interest:
Buster
Buddy
Spots
Speedy
Nibbles
Shadow
Cooper
Rita
Freckles
Tiny
Big dog names
It isn't a bad idea to give your big dog a funny name. But if you bred or bought your big dog to show off its strength at shows and social gatherings, then you might want to give it a name befitting to its large size. Champion show dog names work best for big dogs.
So, to help you maintain that masculine feel for your dog, here are a few suggestions for big dog names:
Khan
Goliath
Kong
Jumbo
Storm
Macho
Xina
Sheba
Midnight
Rouge
Patriotic dog names
There's no better way to show your love for your country than naming your dog something patriotic and vibrant.
So, a few general patriotic dog names are listed below:
Freedom
Liberty
Glory
Alpha
Bravo
Captain
Ranger
What's more, you could even name your dog after a president like:
Appearance-based names
This is one of the go-to methods for AKC dog naming. Why? Because such names make sense to everyone who hears them.
If you find a striking quality of your dog that you'd like to highlight, then think of a name that would help you do so. Additionally, here are a few suggestions for appearance-based names:
Midnight (for a black dog)
Spots (for a dog with a spotty coat)
Goldy (for a dog with a golden coat)
Shorty pie (for a small dog)
Gleam (for a dog with a shiny coat)
Big boss (for a big dog)
Daisy (for a dog that's harmless)
Donut (for a fluffy dog)
Fatty (for a fat dog)
Brownie (for a brown dog)
Geeky dog names
Who doesn't love geeky dog names that are fueled by our love for sci-fi and fantasy! With some effort, you can hunt down some names from your favorite book or tv series and finalize on one that's perfect for your dog.
But if you're too busy for that, we've found the best geeky dog names for you:
Harry
Granger
Jacksparrow (shorten it as Jack)
Wonka
Peeta
Buttercup
Katniss (shorten it as Katy or Kat)
Drogo
Bran
Ramsay
Using dog name generators for AKC names
If you're still stuck, then you can use an AKC dog name generator to find a dog name or help you with some inspiration. A dog name generator would usually need you to mention the gender of your dog and the type of name that you want.
For example, if you have a male dog and are looking for a tough name, a dog name generator might suggest names like Admiral, Blitz, and Boomer.
Here's one AKC dog name generator that I really like. It has some great suggestions and is completely free. What's more, it gives you name type options like elegant, tough, funny and cute. You can also use this simple dog name generator to find names by breed for your dog.
It's important to remember that these websites don't function as AKC puppy name generators. In fact, they simply suggest general names that may or may not be available for registration at the AKC. So, the only way you can be sure if the suggested name is available for AKC registration is by double-checking it through the official AKC dog name checker.
Can I change my dog's AKC name?
As previously discussed, most dogs are already registered with AKC if you buy them from a registered breeder. However, there's nothing worse than being stuck with an official dog name that you don't like. But changing your dog's official name to something you like would give you a sense of ownership towards the dog.
So, here are a few requirements for changing your dog's AKC name:
Your dog should be born in the US
None of your dog's litter must be registered with the AKC
Your dog shouldn't be the recipient of an award by the AKC
If the dog has a kennel affix in its name, it can only be changed with the consent of that kennel
If your dog ticks all those requirements, then you can get it in line for changing its official AKC name. The application for a name change is available online in PDF form. Once you've filled the "AKC rename dog" application, you can fax it to the AKC or post it to the address mentioned in their application.
Having AKC dog names for your pooches can be a great way of showing pride and prestige for them. If you wish to properly document your kennel or dog's lineage, then you should certainly get it registered with the AKC by following the steps and tips outlined in this article.