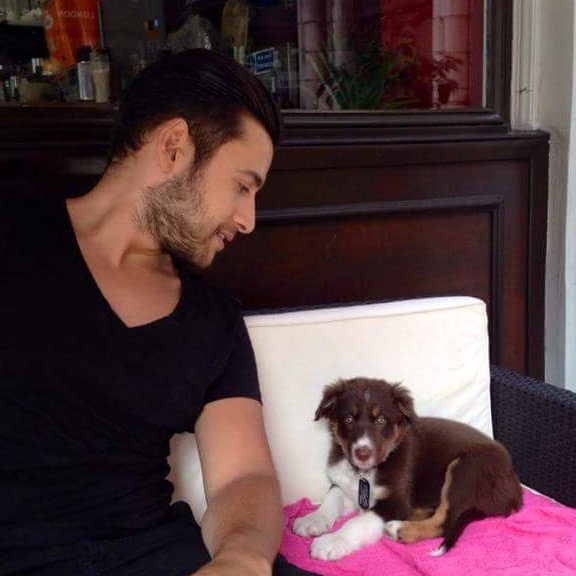 Lazhar Ichir
Lazhar Ichir is a devoted animal enthusiast who has combined his love for pets with his entrepreneurial spirit to create, in 2015, BREEDING BUSINESS. It is now read by millions of pet owners worldwide every year and was mentioned by publications such as The Smithsonian Magazine, The American Kennel Club, and The Washington Post. But his interests don't stop at pets! He's also captivated by the worlds of software engineering and digital marketing.
Experience
Founded Breeding Business in 2014
Attended Crufts 2016, in Birmingham, as media
Cited in HowStuffWorks ("Xoloitzcuintli: The Mexican Hairless Dog")
Cited in Business Insider ("A Definitive Ranking of the 20 Smartest Dog Breeds")
Cited in GroomerToGroomer ("Groomers & Breeders: Nurturing the Groomer/Breeder Relationship")
Cited in Reader's Digest ("Why Do Dogs Freak Out During Thunderstorms?")
Cited in AKC ("Summer Grooming Tips to Keep Dogs Cool")
Cited in St Georges University ("Pros Expose What It's Really Like Working with Animals")
Cited in PetInsuranceReview ("How To Housebreak a Puppy")
Cited in FreshPet ("5 Superfoods You Can Enjoy With Your Dog")
Cited in NerdWallet ("Entrepreneurs Turn Their Hobby Into a Business")
More about Lazhar Ichir
Lazhar Ichir is a true citizen of the world with a deep appreciation for nature and animals. Born and raised in France, Lazhar's passion for animals began at a young age, as he spent countless hours exploring the local forests and ponds to observe the local flora and fauna. His love for animals eventually led him to care for various animals, including cats, dogs, cockatoos, lizards, insects, turtles, and even a very talkative common hill myna.
Despite his love for animals, Lazhar also had a keen interest in the digital world. After moving to London over a decade ago, he immersed himself in the world of digital marketing, quickly establishing himself as a senior expert in the field. However, his passion for animals never waned, and he constantly sought exciting ways to integrate his love of animals with his professional expertise.
In 2014, Lazhar took a leap of faith and quit his job to launch Breeding Business, a comprehensive online resource for animal breeders and enthusiasts. Thanks to his programming and software engineering skills, he built the website from scratch quickly, and it soon became a hit within the animal breeding community.
Today, Lazhar is recognized as a leading voice in the world of animal breeding and care. His website, Breeding Business, is considered one of the most valuable and comprehensive online resources for animal breeders and pet enthusiasts. Thanks to his passion for animals and his dedication to his craft, Lazhar continues to impact the lives of animals and animal lovers worldwide positively.