If you have an energetic dog at the farm that you'd like to train for herding, then you should certainly buy a herding ball for dogs. Lively and energetic dogs love to chase moving objects around them for entertainment. You can train farm dogs with the help of these balls as it helps them develop a gentler disposition for other animals.
Organizing livestock can get hectic for one person. Herd dogs are kept for this purpose as they excel at controlling animals and grouping them into a single place. Dogs herding balls are the perfect accessory to incite such behavior in your doggo and eliminate its predatory senses.
What is a Herding Ball for Dogs?
Herding balls for dogs are robust, entertaining, and large enough balls to train herding dogs to control a big moving entity (ball, sheep). They are also named treibball (after the homonymic canine sport), dog bowling bowls, boomer balls, or even giant balls.
Now, if you've purchased an ordinary ball before, you'd know they don't usually last against the nips and chews from your dog. But herding balls for dogs are robust, entertaining, as well as large enough not to be carried or thrown away.
Manufacturers use tough materials in toys for sheepdogs. Such large balls train dogs with controlling large moving objects. These balls are durable and can help stimulate proper herding abilities along with endless entertainment for your dog.
In that regard, here's a list of some advantages of herding balls and other toys for herding dogs:
Prevent nipping
Deter chasing moving objects
Control barking
Enhance mental stimulation
Since moving a herding ball puts the entire body in motion, it provides your pooch its required exercise as well as entertainment.
10 Best Herding Balls for Dogs
To help you pick the best herding ball for dogs, we've curated a list of some of the top products in the market.
Here are the ten most popular herding balls for dogs:
1. Jolly Pets Push-n-Play 14-Inch
For your overenergetic dog, getting this herding ball from Jolly Pets can be the best decision you've ever made. You can forget durability issues since the Jolly Ball is designed to provide constant movement. This ball is available in six different sizes and three different colors, so you may choose the size and color that's best for your dog.
The Jolly ball has received positive reviews from customers with the high-density plastic being the highlight of the product. The plastic used in its manufacturing increases its durability, regardless of whether your dog nips or plays with it. With this ball in hand, your dog will be able to develop herding abilities since biting it apart is nearly impossible.
A slight negative with the Jolly ball is its hard surface. Since your dog is probably going to bite it, the rough plastic would wear its teeth out.
2. Jolly Pets Toys Jolly Bounce-N-Play Dog Toy
Another amazing herding ball from Jolly Pets is the Bounce-N-Play, which is one of the best remedies for herding dogs. This Jolly ball model got rid of the handles that came with its predecessors to ensure the safety of your doggo. With yet another durable product, Jolly ensures that your BounceN'Play can be thrown around by your pup and that it floats on water as well. Also, it is available in three different sizes and colors, each with a blueberry scent.
Finding a durable herding ball seemed hard for dog owners until this Jolly ball came about. Be it a lively Rottweiler or an energetic Corgi, this ball gives your pup a hard time to bite on. This ball ensures minimum harm to the teeth. The addition of the blueberry scent proved to be a lovely one for many dog owners and lasted for years.
However, some users were unhappy with the durability of the product. The engraved letters atop the ball were easier to bite, causing the ball to rupture.
3. Rocco & Roxie Tough Dog Balls
If you're searching for the safest herding ball for your pup, then this herding ball from Rocco & Roxie is your most reliable option! Since the ball is designed to put your pup's well-being first, there's no inclusion of toxic materials. With a high-grade thermoplastic material and two different size options and color choices, this product is here to stay. Safe to say, your pup will love chasing this herding ball, without it fading or rupturing.
Dog owners tested the herding ball on their bite-obsessed dogs to verify if this ball really is "indestructible". Thankfully, it came out victorious. Dog herding balls are either too tough or too rigid, which causes harm to the dog itself. However, owners raved how this ball guaranteed durability and unlimited entertainment for their dogs.
A weak point of this herding ball is the small hole on top of it. Witty dogs with sharp teeth might be able to burst through it quickly.
4. Virtually Indestructible Ball for Dogs
This ball from Hueter Toledo is the best gift for dogs that love to push things around and have a herding sense. To help the ball stay in motion, you can fill sand or water in it. So this way, your dog can enjoy this ball and wiggle his tail in fun anywhere. It comes in four different sizes with varying color choices.
The appearance of the ball, a subtle blue, matches varsity pet balls which were a plus point for some users. This ball has received mixed reviews from a variety of users; mainly because of durability issues. Some dogs injured their teeth while playing because of the added sand or water plug.
5. The Company of Animals Boomer Ball
Tired of your dog biting through the herding ball's plastic? The Boomer Ball from the Company of Animals is one of the most durable products to date. With a high-grade polyethylene material, your dog won't be able to pick the ball quickly. Not just that, but the boomer ball is also available in four different sizes – from small to extra-large.
Customers reported that purchasing this dogs' herding ball is the best decision for dogs that love to fetch.
However, the ball doesn't bounce because of its rigid material and can only be pushed around. In some cases, the hard plastic turned out to be the wrong pick for energetic and chew-obsessed dogs.
6. Boomer Ball Enormous
Herding balls simulate your dog's intelligence to encourage their herding abilities. However, the large-sized Boomer Ball adds to the original version and provides an even better experience. Since the ball is specifically designed to be pushed, thrown, and chewed on, it is well-suited for all types of hyperactive dogs. To ensure your dog is unable to lift the ball, picking the right size is essential. Luckily, this herding ball for dogs is available in four sizes and varying colors!
What's great about this herding ball is its quality that has been attested by dozens of dog owners. Also, durability is not a concern with this product as the surface of the ball is incredibly hard, allowing it to bounce off of other surfaces quickly. The Boomer Ball is tough, so you can safely let your dog outdoors to play with it.
A slight concern with pet owners was the hard material of the ball. Since dogs attempt to bite the ball, it might hurt their teeth or cause bits of plastic to flake.
7. Giant Horse Soccer Ball
Are you disappointed with the size of your herding ball and require something bigger? With enormous 30" and 40" balls, Rural365 easily has the largest herding balls in the market. For large dogs like Shepherds, this ball can be the ultimate source of infinite entertainment. What's more, sturdy plastic adds to its durability. It is also inflatable and can be filled with air again.
Although the ball is designed to train large horses, it can be an excellent choice for larger dogs. Great Danes or Shepherds will be frantically running around with the ball to capture it for hours! However, for dogs that love to play indoors or have lesser weight, this herding ball might not be the best pick.
As all products do, this one had some downsides to it as well. Although the product claims to have instruction manuals, most pet owners found them confusing and unclear. Also, the product wasn't as durable as advertised.
8. Indestructible Bowling Ball for Dogs
Are you still unsatisfied with the durability of your herding balls? Maybe this indestructible bowling ball will render your dog's nipping sessions harmless. With the perfect design and shape, this dog herding ball is excellent for chasing, fetching, and herding. Also, the ball is available in two different sizes and three different color choices.
The unique bowling ball design of this herding ball caught the attention of several pet owners and their dogs. Despite the use of hard plastic for durability, this ball is airy soft and lightweight. Be it a Jack Russel Terrier or a Pitbull, this ball soon became the best toy for all. Since destroying this ball wasn't an option, aggressive biters resorted to pushing it around and playing with it outdoors.
However, some pieces had hard pokey strips of plastic poking from the handle holes which can be harmful to your dog's teeth.
9. Giant Tennis Ball for Dogs
Love tennis balls and want to get one for your cute pup? This giant herding ball is a perfect choice, especially if you're a fan of tennis. As it is designed for strong and athletic dogs, it doesn't rupture after a few uses. Moreover, it is available in a single shade of yellow with one size option, X-large.
Although the varsity pet ball is slightly expensive, it is still an excellent purchase for dogs of all kinds. For dogs that love to thrash and whack things around, the ball's hard plastic will be the perfect toy. Also, most pet owners were satisfied with the purchase because it helped their dog develop better herding abilities.
The sturdy material is often hard to bite into. However, an energetic dog might want to push its teeth deeper, damaging the ball. Remember that this is not meant to be a chew toy, but rather a herding toy.
10. Jolly Pets Soccer Ball
Finally, the last product on our list is the 8" Jolly Ball. Despite the hard nature of its material, the ball is actually quite soft and lightweight, making it an attractive option for dogs to play with. It is available in two different sizes – medium and X-large, and three color options that you can choose from.
This Jolly ball finally did it for dog owners that were exhausted with purchasing harmful products. The lightweight nature makes it bouncy and attracts your doggo's attention. Also, the ball can be squeezed so even if your dog tries to bite into it, nothing concerning will happen. In regards to its durability, customers reviewed that the ball lasted months without deflating.
However, some pet owners found the plastic to be stuck in their dog's teeth, which can be a health concern.
How To Choose a Herding Ball for Dogs?
Have you picked the perfect herding ball for dogs? Before you move on, take a look at some essential factors that might make or break the deal for you.
Generally, a herding ball might not cater to each of these factors. However, you can pick a product and check its positives against the features that matter the most. This way, you can get the most effective ball, both for you and your dog.
So, here's a list of the variables that might alter your decision in picking a herding ball:
Size
Usually, owners pick herding balls which are either too large or too small for their pup. Choosing the right size of the ball is the first step to ensure a happy doggo.
If you've picked a large ball for your small dog such as a Corgi, then it might not be able to move it properly. Similarly, if you've chosen a little ball for a large dog such as a Shepherd, then it might rip through it or not be entertained at all.
Material
Aggressive nipping and pushing are common with herding balls. That's why the perfect dogs' herding ball should be made with durable material so that it lasts long without being deflated or ripped apart and eaten. (Yes, that can happen!)
Also, the material should be non-toxic at all costs to ensure the well-being of your pup.
Durability
Durability is one of the most pressing concerns with herding balls. As an owner of a fairly energetic and lively dog, you might not be happy with investing in low-quality toys. Rather, herding balls should be strong enough to withstand the pressure your dog might apply without being ripped.
You must check the durability of the herding ball to avoid buying weaker ones. Also, make sure the herding ball is suitable with the strength your pooch possesses.
Weight
Before finalizing a product, check the environment you're going to provide your dog. If you're opting for indoor training or prefer to keep your dog inside, then a lightweight herding ball would be perfect. On the other hand, if you wish to train your dog in the outdoors or have a large adult dog, a more massive ball sounds better.
Additional Features
Some dogs herding balls come with additional features like plugs for air or sand, the ability to float, handles, or unique color choices to stimulate learning in dogs. Make sure to check each product for the incentives offered so you can make the best decision; both for you and your pup.
What is a Herding Dog?
A herding dog is trained to control livestock at farms, which includes cattle, ducks, sheep, and chickens. So, to enhance their herding abilities and control their predatory nature, such dogs are put into training as a pup.
Herding dog breeds are quite fast and agile in movement and can cover remote terrains of any type. Also, they are intelligent dogs that make excellent family and training companions.
Here's a list of a few dog breeds that belong to the herding group:
Rough Collie
Old English Sheepdog
Another term that is used for herding dogs is working or stock dogs. After proper training, they can perceive hand gestures, whistles, or spoken commands to perform desired tasks.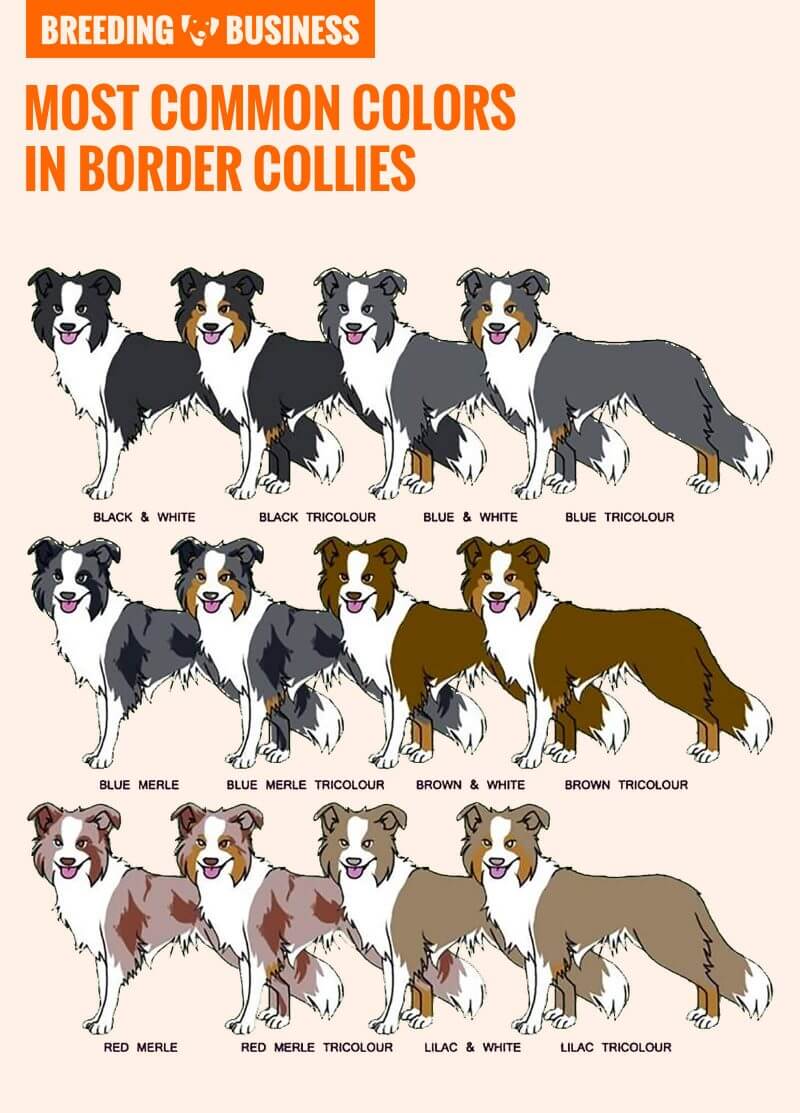 Conclusion
Hopefully, we helped you pick the right product with our reviews. Remember, whichever herding ball you choose, the most essential thing in all these decisions is your dog's happiness and well-being.
A properly trained herding dog will be helpful to you in the fields. Herding balls, boomer balls, or joy balls, they're all fantastic accessories that you can start your pup with.
Moreover, a large herding ball for dogs is equally enjoyable for dogs that don't herd as it's an excellent toy that helps to build confidence. So, you can use these herding balls to make a dog (of any breed) more athletic and be entertained for hours on end.