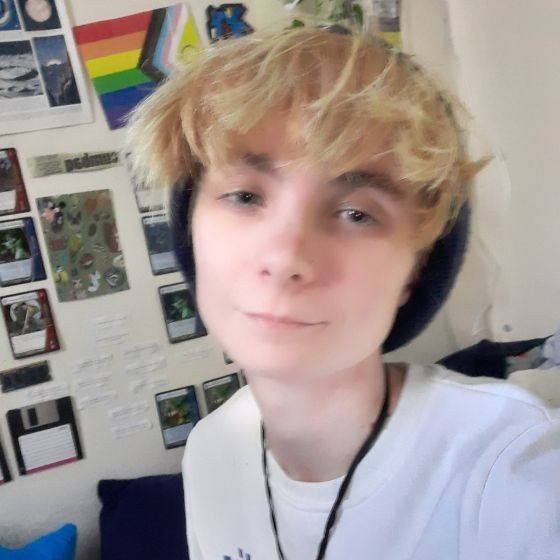 Jay
Jay has always had a deep passion for animal welfare and behavior, always needing to understand why animals do the things they do. He feels most at home spending time with his many animals, including tarantulas, spiders, snakes, centipedes, and rats, many of which were rescued from lives of poor care. He may not own a dog now, but he grew up around them, and his studies focused primarily on canines, including dogs.
Expertise
BSc (Hons) in Animal Behaviour & Welfare, Riseholme College, Division 2 (2019)
FdSc in Animal Management & Behaviour, Riseholme College, Division 2 (2017)
Level 3 Extended Diploma in Animal Management, Riseholme College, D*D*D* (2016)
Experience
Animal Technician, Riseholme College (2016)
Volunteer, Weirfield Wildlife Hospital (2015–2019)
More about Jay Halward
Jay is an animal advocate who has always been passionate about misunderstood animals. He deeply loves all creatures, particularly our furry friends at home, and has dedicated his life to understanding and promoting their welfare. Jay has become a respected expert in his field with a comprehensive understanding of the behavior and needs of a wide range of animals, including dogs, rodents, reptiles, and invertebrates.
Jay's educational background is diverse and impressive. He holds a Bachelor of Science degree with Honours in Animal Behaviour and Welfare, a Foundation Degree in Animal Management & Welfare, and a Level 3 Extended Diploma in Animal Management. His academic achievements have given him a solid foundation of knowledge and understanding, but his practical experience truly sets him apart.
Jay's journey in animal care began when he was a teenager, working as an Animal Technician. From there, he volunteered at a wildlife rehabilitation and rescue center until its unfortunate closure. During this time, he gained invaluable experience working with various animals and learning firsthand about their care and needs.
In addition to his work with wildlife, Jay has also completed work experience placements in veterinary clinics, dog grooming businesses, reptile and exotic shops, and intensive farms. This diverse range of experiences has given him a unique understanding of the various challenges and rewards of working with different types of animals.
Jay's expertise in animals and animal care is extensive, and he always strives to stay up-to-date with the latest research and developments in the field. He understands that our understanding of animal behavior and welfare constantly evolves, and he is committed to continuing his education and expanding his knowledge.
For Jay, animal welfare is not just a job – it is a calling. He believes every animal deserves to be treated with respect and compassion, and he is dedicated to using his skills and knowledge to make a difference in the lives of animals everywhere. Whether working directly with animals, educating others about animal welfare, or advocating for change on a larger scale, Jay is always driven by his passion and commitment to making the world a better place for all creatures great and small.