A great article on Pete Wedderburn's blog on the Telegraph mentions how the problem of puppy mills and unscrupulous breeders, who only use dogs for profit, is becoming an issue that politicians are willing to tackle here in the United Kingdom. Finally. Petition after petition, most animal welfare organisations have tried over the last years to make the government aware of this dtysfunctioning pet selling process, especially Pupaid with a petition signed by over 100,000 people.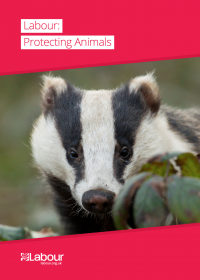 Over 500,000 dogs are sold each year in the United Kingdom, you can imagine how big the breeding business is and many puppy farms are tempted to get rather fat and undeserved profits. A recent Kennel Club survey showed that while a staggering 95% of the people questioned said that they would never buy their pup from a puppy mill, 41% got their dog without even seeing the puppy's mother. These 41% most likely bought a puppy from a dodgy breeder without even realising. The dogs are bred in a backyard or a kennel and then supplied to a third party (pet store, online ads) and eventually given to the buyer.
The Kennel Club would like to make its Assured Breeder Scheme mandatory for ALL dog breeders in the United Kingdom and make the sale of puppies illegal without the presence of their mother. Their wish seems unlikely as various legislations already exist to protect animals and dogs particularly and some breeders who were operating without a licence have been sanctioned. The government also already replied to Pupaid's petition with the following, delegating the issue onto the local authorities' shoulders:
For dogs bred by breeders who are not in the business of breeding and selling dogs but who breed occasionally, so called "hobby breeders" there is the Animal Welfare Act 2006, which makes it an offence to cause any unnecessary suffering to an animal or fail to provide for its welfare. The maximum penalty is a fine of £20,000 or six months imprisonment, or both.

As with the dog breeding legislation, local authorities have powers to investigate allegations of cruelty or poor welfare.
The Labour Party has published a leaflet explaining what actions they are willing to take in order to protect animals against cruelty and careless treatments with these six pledges:
Defend the Hunting ban
End the Government's ineffective and inhumane badger culls
Ban the use of wild animals in circuses
Improve the protection of dogs and cats
Tackle wildlife crime and reduce animal cruelty on shooting estates
Lead the fight against global animal cruelty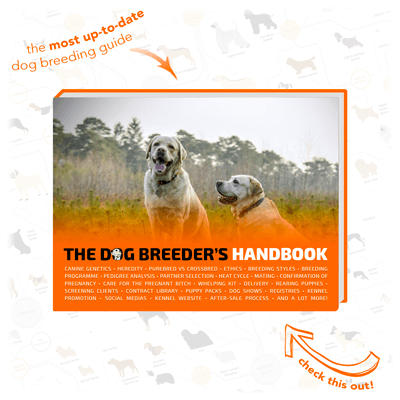 About cats and dogs' protection, the UK Labour Party is saying:
Poor dog breeding practices cause suffering. There are more puppies being bred than there are good homes available, while large scale 'puppy farms' and 'backstreet breeders' operate in terrible conditions where dogs are frequently sick or unsocialised.

Unlawful trafficking of puppies with little to no regard for their health means many fall sick or die shortly after purchase, leaving their owners heartbroken and lumbered with huge vet bills. Unsocialised dogs can present a threat to humans and other animals and are victims of the trade that views them as mere commodities.

Ineffective regulation, a lack of information for pet owners and a failure to deal with irresponsible and cruel breeding practices have shown that the Tory-led Government cannot be trusted to improve dog welfare. There are also concerns relating to the breeding and sale of cats.

Labour will review the inadequate regulations on the sale and breeding of dogs and cats. It is clear that poor breeding and rearing practices contribute greatly to the number of abandoned animals rescue centres have to deal with. The next Labour Government will build on our landmark Animal Welfare Act 2006 to develop a strategy which brings together improved dog and cat welfare.
You can download the full Labour manifesto (PDF) below.