The latest PAW report from the PDSA Animal Wellbeing Charity shows anxiety amongst vets as they witness a surge in pet and dog obesity. Surprisingly, pet owners do not share the same feeling since nearly half the people surveyed are not aware it's a major issue. Click here to download the report (PDF format.)
Pet obesity levels continue to rise with 80% of veterinary professionals believing there will be more overweight pets than healthy weight pets in five years' time and 4 out of 5 veterinary professionals report having seen an increase in levels of pet obesity over the last 2 years. This report alerts pet lovers and dog breeders about the importance of an appropriate diet for a pet's lifestage, species and health, as well as teaching new owners how to prevent obesity-related diseases.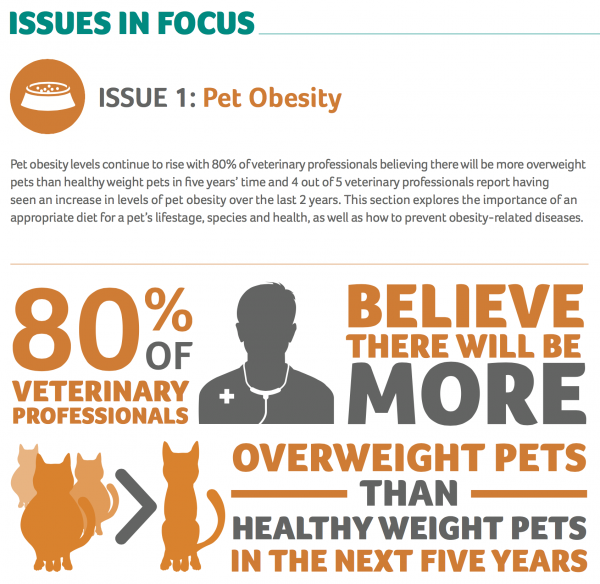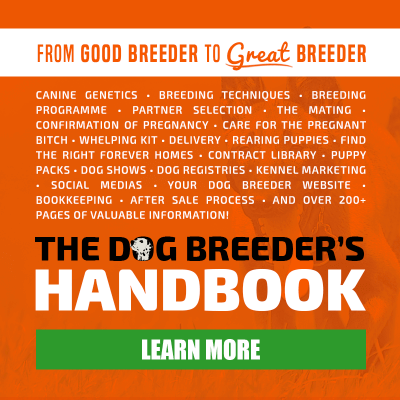 Depressingly, dozens of millions of dogs in the world have an outdoor exercise for only an hour a day or less, contributing to the number of obese dogs. Although obesity in dogs rarely kills directly, it is scientifically proven than obesity is one of the biggest contributing factors to the development of several deadly conditions such as diabetes, cancer, heart disease, as well as debilitating medical conditions including arthritis.
PDSA's research has shown that pet obesity is a growing problem and that too many people are continuing to feed their pets inappropriate foods including takeaways, cake, cheese and chips and sadly many pets aren't getting enough exercise.

Pet obesity is entirely preventable and we're trying to help owners understand that while their pets may beg for food, and giving a treat is seen as a way of showing affection, ultimately it could be killing them with kindness.

Nicola Martin, PDSA Head of Pet Health and Welfare
Pets, like us humans, need a balanced diet appropriate to their species, lifestage and health. This year's PAW Report however, as with previous years, clearly indicates that too many people keep on feeding their dogs inappropriate foods, such as fatty treats and leftovers.
When considering how much to feed their pet, many owners seemingly still rely on "common sense" or past experience to make a decision. This is not how responsible dog breeders and owners should approach this problematic. Approximately 80% of veterinary practices offer weight clinics and dietary advice, and these should be the foundation of your dog's diet.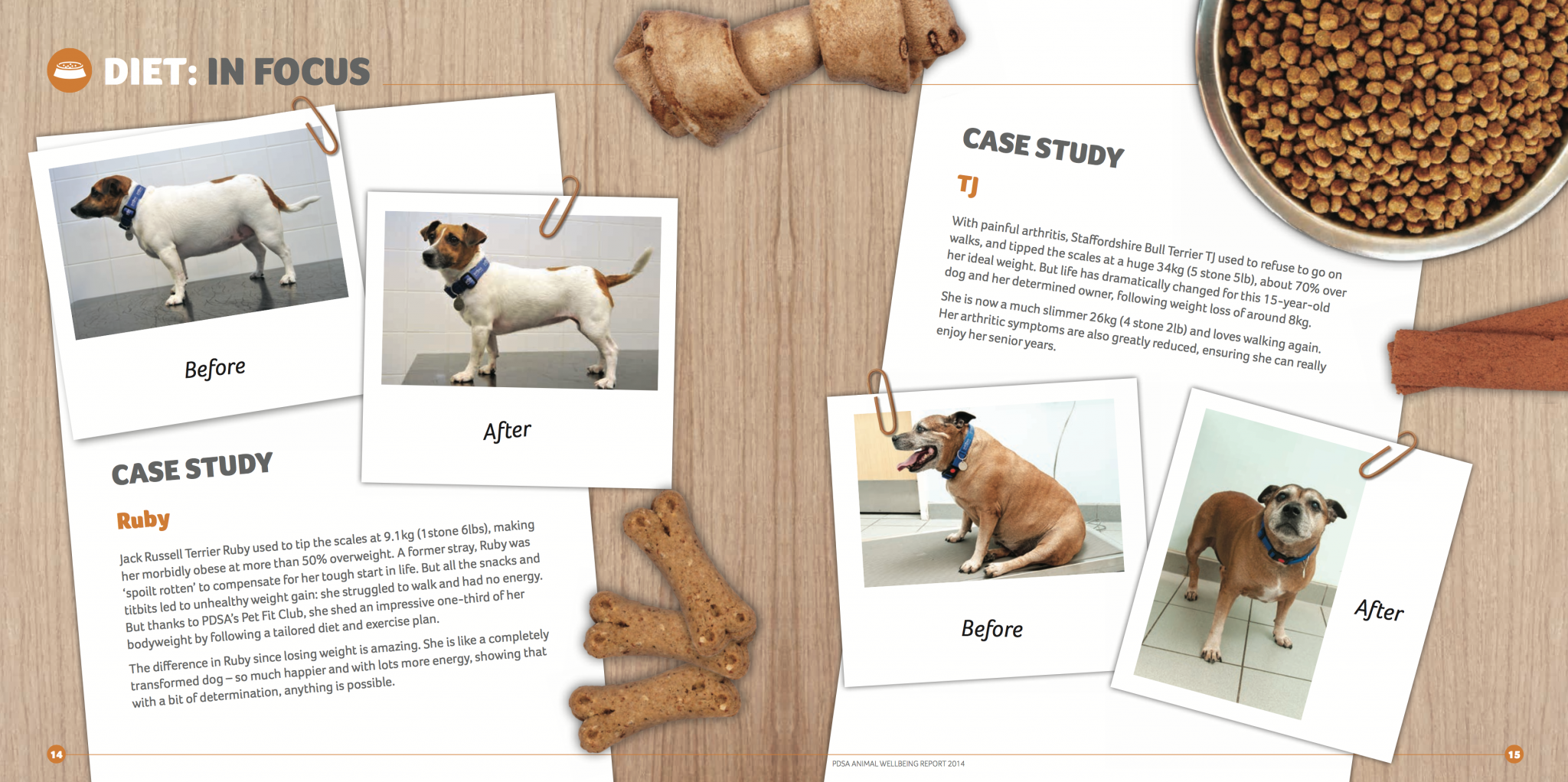 Visiting the vet once the damages are done and the dog's health is too advanced to be stopped isn't a good method, but a balanced diet shaped by your vet along with regular exercise will definitely increase your pet's wellbeing and probably yours, too.
The other concerning issues dealt with in this alerting report are behavioural problems, preventive care and pet ownership.
If you want FREE homemade healthy dog food recipes, click here to DOWNLOAD OUR FREE EBOOK filled with yummy recipes for your pooch!